XenServer-LicencesPaid
Jump To: Support > KB > Citrix > XenServer > LicencesPaid
Paid edition licence expiration (also known as "License server could not contacted" or "Grace license issued").
Paid versions of XenServer (Advanced, Enterprise, Platinum or XenServer for XenDesktop) require a standard Citrix licence server to checkout a licence from.
Licences will be checked out as the XenServer boots up. Generally the licence server will be virtualised on XenServer itself (either on Windows or on a virtual appliance). This means that when first powering everything on, the licence server will not be running and so the XenServers will not be able to renew their licence. If this happens, the servers will run in a grace period for 30 days. There will be system alerts in XenCenter like the following:

To view the licence manager, choose License Manager... from the Tools menu in XenCenter. If you hover over a server the reason will be displayed: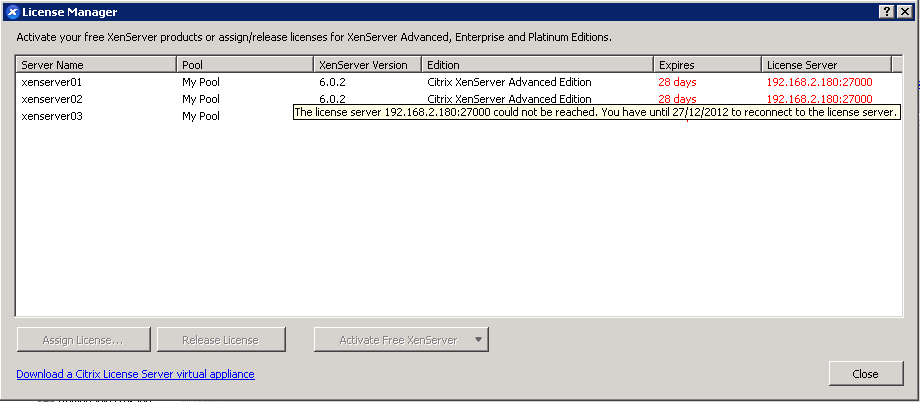 To resolve this, ensure the licence server is on, select the servers and click on the Assign license button on the License Manager window.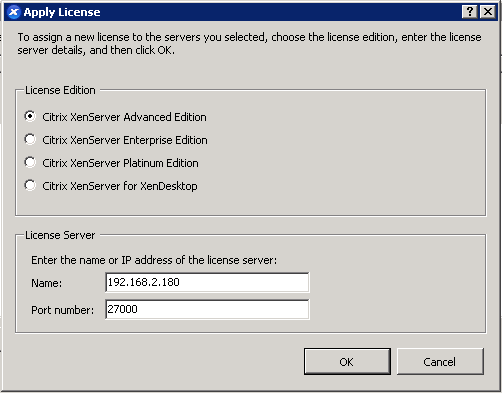 Ensure the IP address is right (should be unless something has changed) and that the correct XenServer edition is chosen. This will probably default to Advanced even if you have a different edition, so compare to the version listed on the main License Manager window. Click on OK. A action window will open: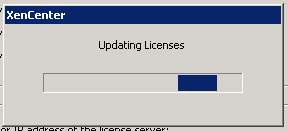 All being well, the servers will now be licensed: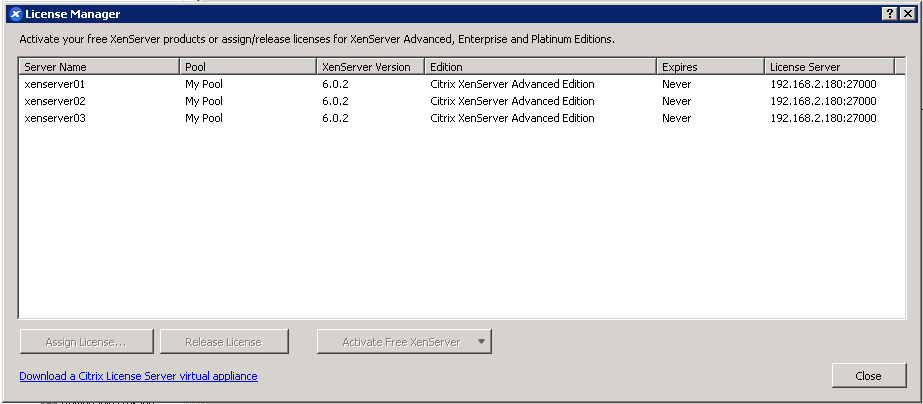 If you have High Availability enabled, you may be warned that the operation could not be performed: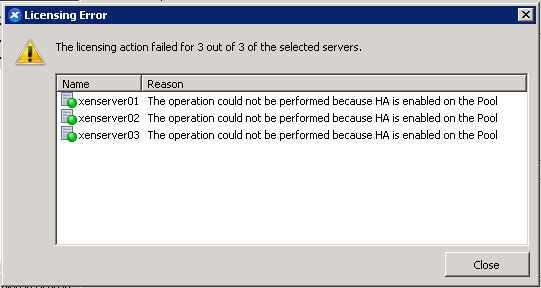 If this happens, close the License Manager window, select the pool and then choose the HA tab. Use the Disable HA... button to disable HA: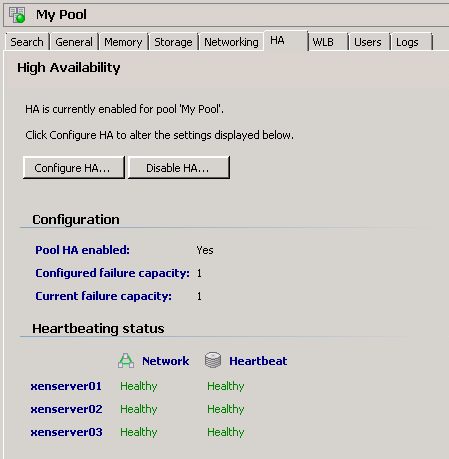 Now assign the licences as described above and re-enable High Availability.