XenServer-XenCenter
Jump To: Support > KB > Citrix > XenServer > XenCenter
Connecting XenCenter to a XenServer or Xenserver pool
The first time that XenCenter is started it will need to be connected to either a XenServer or a XenServer pool. This connection will be stored in the users profile.
Start XenCenter by choosing it from the start menu.
| | |
| --- | --- |
| Server 2003 | Server 2008R2 |
Click the add new server button on the toolbar. This will bring up a dialogue box that will let you enter the IP address, username, and password to connect to a XenServer. The username should always be root.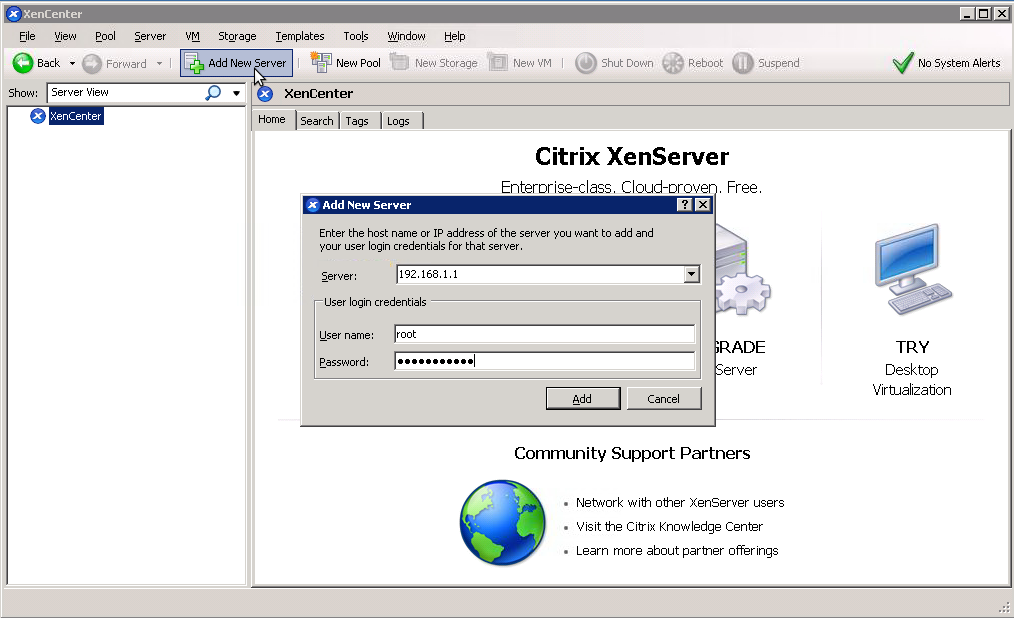 If the server you have connected to is a pool member then you will also be authenticated to see other servers in the pool.