Citrix XenDesktop: Technical Information
How XenDesktop works
Citrix XenDesktop lets you create virtualized desktops quickly and easily, then make them available to users on demand through any device. Citrix HDX and FlexCast technologies ensure an outstanding user experience for any type of virtual desktop that your users need.
Centralize desktops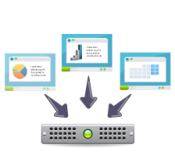 FlexCast delivers the right combination of performance, personalization and cost for every user by providing a comprehensive range of hosted shared, VDI, streamed and local VM virtual desktops.
Deliver applications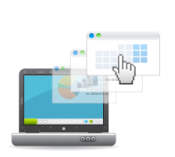 Single sign-on gives users seamless self-service access to any Windows, web or SaaS application according to their role and permissions.
Deliver virtual desktops to any device, anywhere
Citrix Receiver lets users access their virtual desktops and Windows, web and SaaS applications on-demand using any PC, Mac, thin-client, smartphone or tablet.
Provide a rich user experience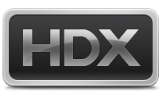 Citrix HDX technology delivers high-performance and complete desktop capabilities to any device, over any network, while minimizing bandwidth requirements.