Certificate
Jump To: Support > KB > NetManager > Certificate
Certificate details
A number of services on the NetManager use certificates for security. These include the Web Server? and the VPN server.
In general the certificate details will be the same for each type of service and therefore they can be configured once and then left alone.
The questions on the Certificate page are self-explanatory. An example configuration is shown below: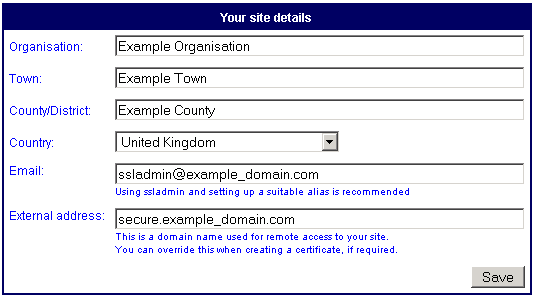 Once this page is completed, click on the 'Save' button. This will take you to a page showing the details you have just entered. At this point, click on the 'Change' button if you need to alter anything. If you have come to this page from the VPN Server configuration you may return by clicking on the Go back to VPN server configuration link.