VPortal
Jump To: Products > Support > VPortal
Using the Precedence Customer vPortal for Support
Logging on and Taking a Tour
Welcome to the Precedence vPortal. As a registered user, you will get an email similar to the following with your login details: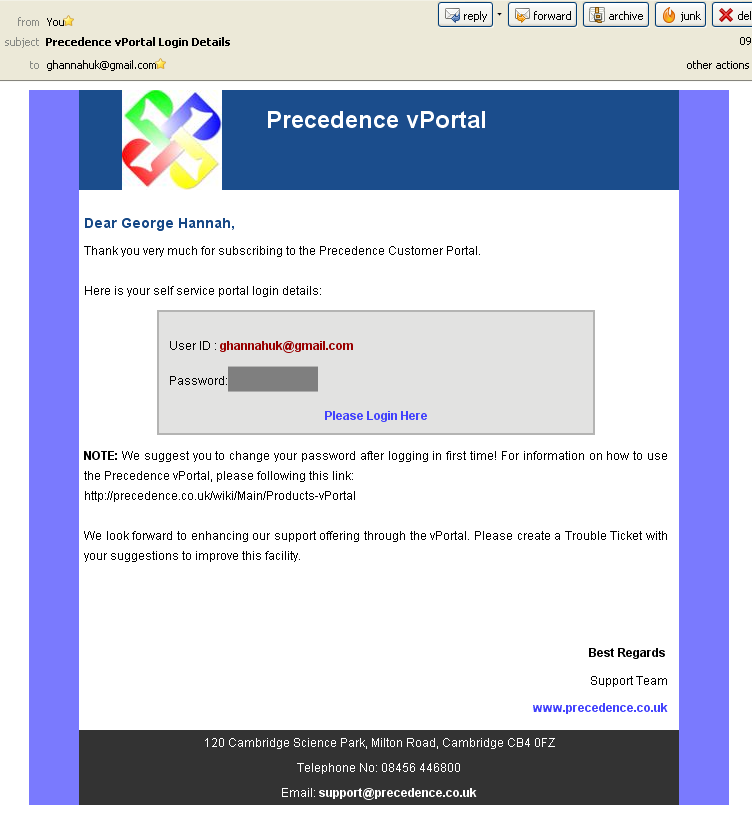 The "Please Login Here" will take you to the following web-site: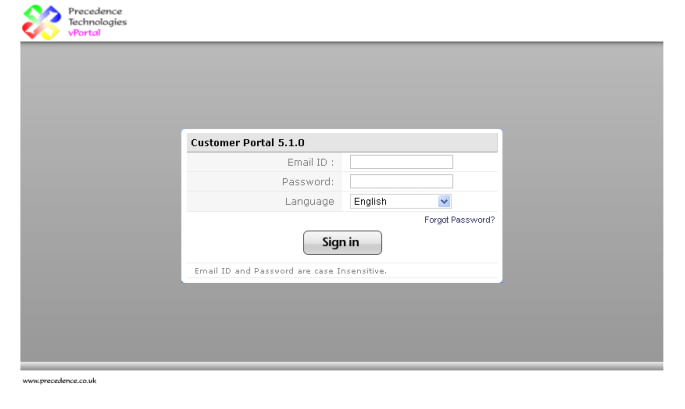 Once logged in you will get your home page: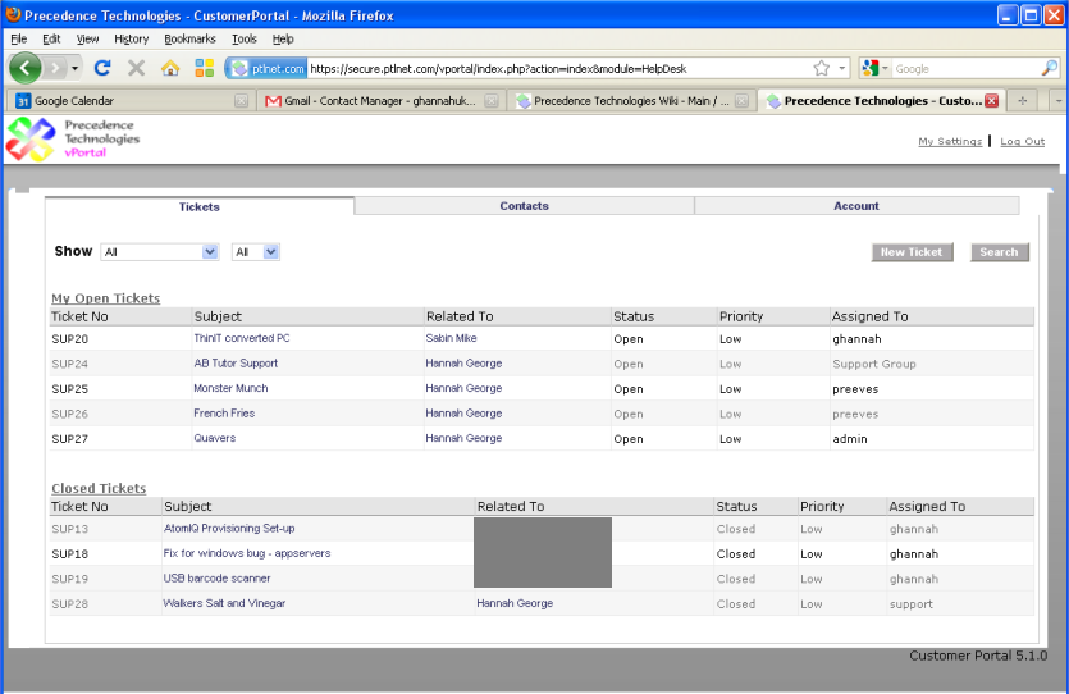 If you use the filters, you can see Trouble Tickets that are "Open, In Progress, Wait for Response and Closed":
You can also filter on all cases for your school or just the ones that you have created or been assigned to you: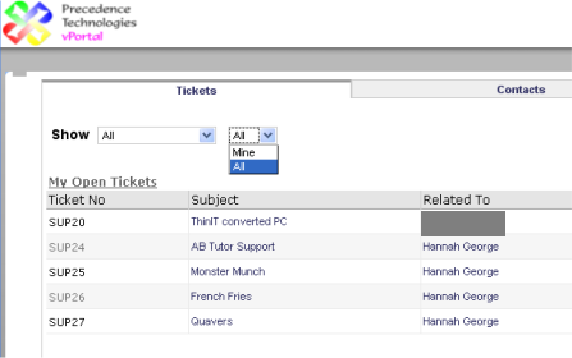 Clicking on "Contacts" you can see all the contacts for your school. You can also filter on these details:
Clicking on "Account" will give you your school details: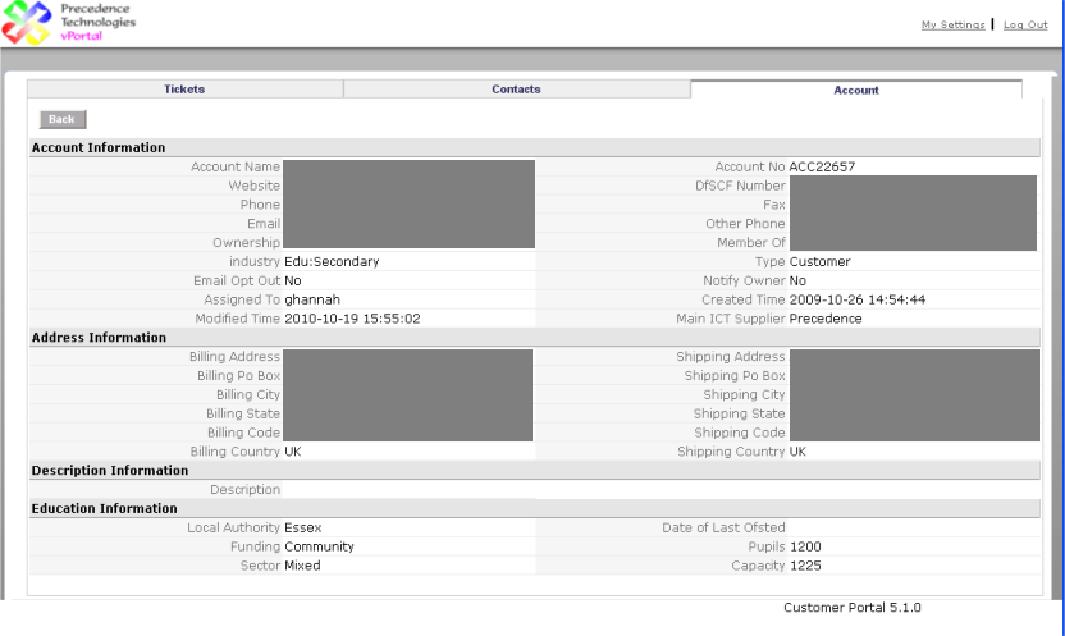 Changing your Password
Once logged on for the first time, we recommend you change your password. To do this got to "My Settings" in the top right hand corner: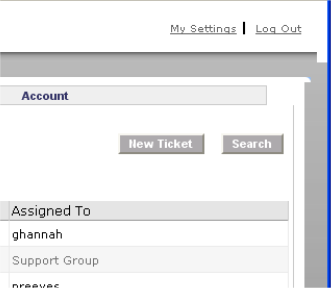 Enter your order password and then enter your new password twice, as instructed. Please ignore the Support Start and End Dates, this is not yet integrated with our Service Contracts.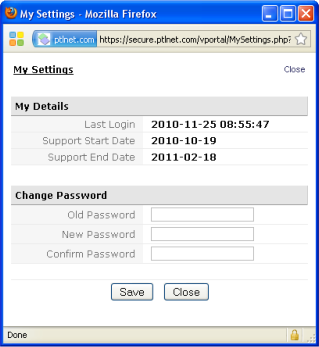 To create a new Trouble Ticket:
From the Ticket Home Page, click on "New Ticket":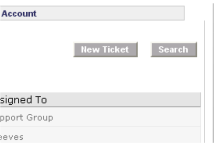 Complete the follow as much as possible:
Title: A title of the issue.
Product Name: Free Text, point us to the specific product.
Service Contacts: Keep as "None", not yet integrated.
Ticket Priority: Choice of "low" to Urgent. Only use "Urgent" when there is no network.
Ticket Severity: Ability to assign the issue or even make feature requests.
Ticket Category: Relates to which product set/solution.
Description: Please be as specific as possible.
Click on "Save". The ticket will be created and the Support Team at Precedence will be notified:
REMEMBER:
The quicker and the more comprehensive information about the fault is received by Precedence, the earlier a likely resolution will be achieved. Report such as "the system is not working" or "it has crashed" are of little help and will delay solving the problem.
If in doubt of a technical issue, please create a Trouble Ticket anyway, we will be happy to point you in the right direction or resolve the issue for you.
Please note that once a solution has been offered, the support case will close automatically if nothing is heard back within four working hours.

To view and edit a Trouble Ticket
Click on the subject line of an existing Trouble Ticket: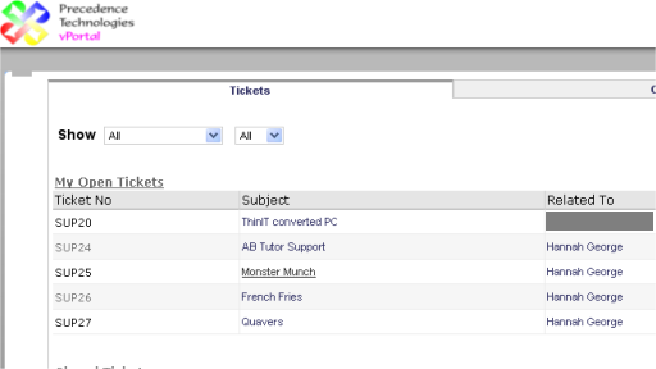 The Trouble Ticket will open:

To add comments, enter text in the "Add Comment" box and click on "Submit":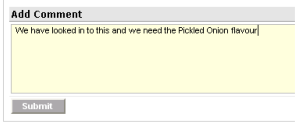 Once a member of the Support Team has responded, you will get an email:

Follow the link to see the response: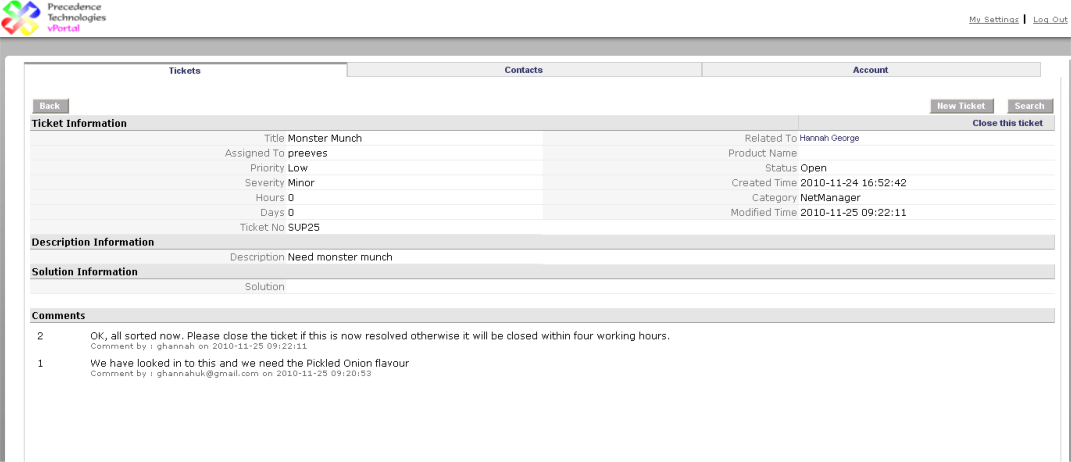 To close a ticket
Open up the ticket to close and go to the top right hand corner and click on "Close this Ticket":