SMART Table Interactive Learning Centre

Description
The SMART Table is the first multi-touch, multi-user interactive learning centre for primary pupils. Designed to encourage collaboration, discussion and consensus building, the table gives early primary pupils a gathering place to explore digital lessons, play educational games and work together on interactive learning activities. Groups of pupils can simultaneously touch objects on the surface and enjoy a playful kind of learning. The possibilities for fun and teamwork on the table are limitless, from sliding an elephant across the surface, to following a trail of clues or mapping the human body.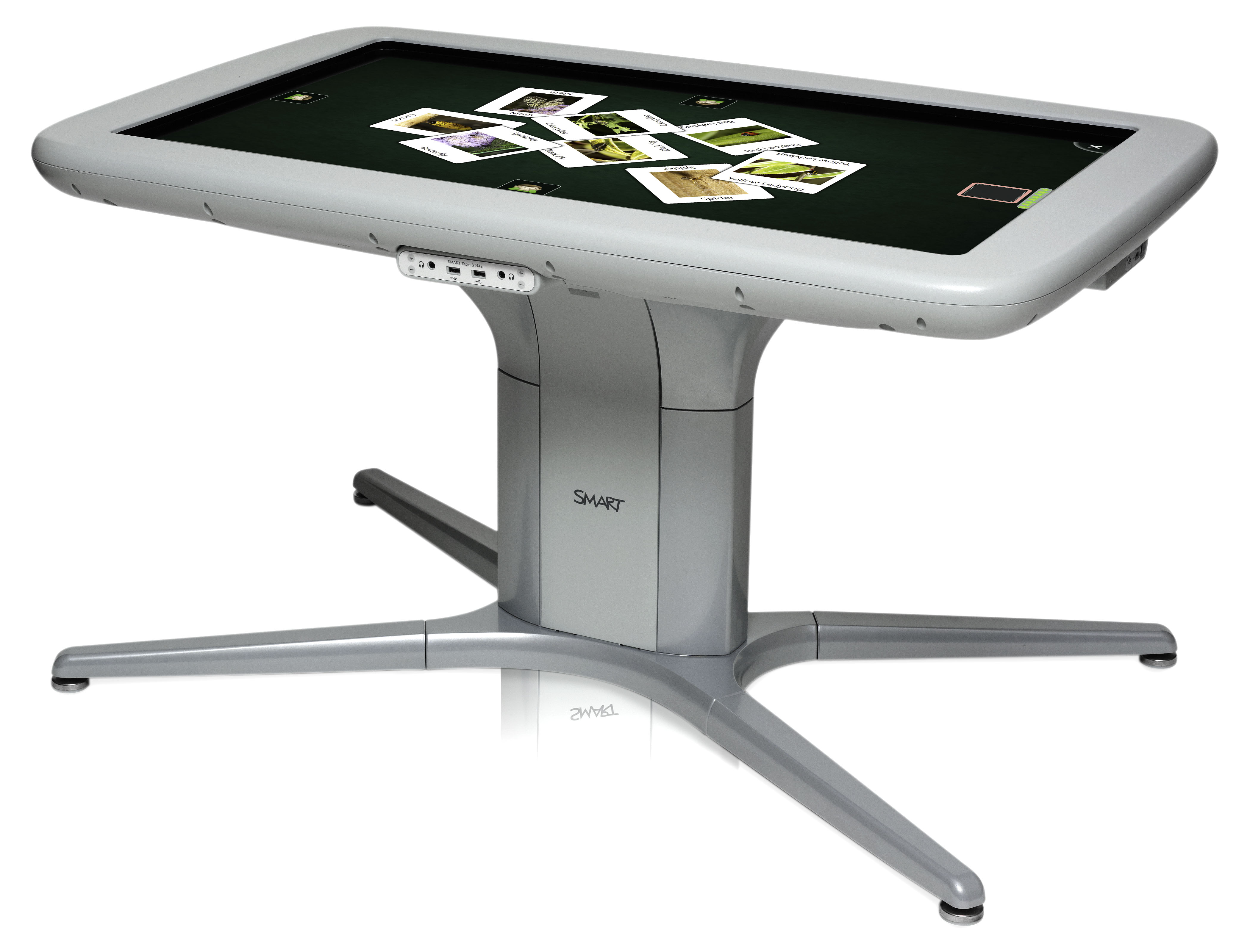 To discuss your needs, please call Precedence Sales 08456 446800.
Educational Benefits
Key benefits of this table include:
Multi-touch, multi-user Technology
Ease of use for students Ease of use for teachers
SMART Table toolkit to create engaging resources
Enables flexible learning
Durable, scratch proof and water resistant
Completely mobile so can be used in any classroom
2 Year on-site Warranty
SMART Table 442i Specification Sheet
See the table in action here:
Key Features
World's first multi-user, multi touch table for collaborative learning in primary schools
Highly durable and suited to the needs of primary school learners
Simple interface inspired by SMART's expertise in interactive technology
Browse, search and download over 1,500 activity packs and applications directly from the SMART Table
Content customisation using PC or Mac with the SMART Table toolkit
42" HD, LCD multitouch, interactive table supporting up to 40 touches and based on SMART's DViT® Technology
NEW customisable activities and lessons via the updated SMART Table toolkit
NEW wireless connection - allows SMART Sync classroom integration and wireless internet access
NEW Supports multiple USB devices, including the SMART Document Camera
Four headphone jacks and table speakers with individual volume control
Stable pedestal for the active classroom that provides easy access for seated and wheelchair users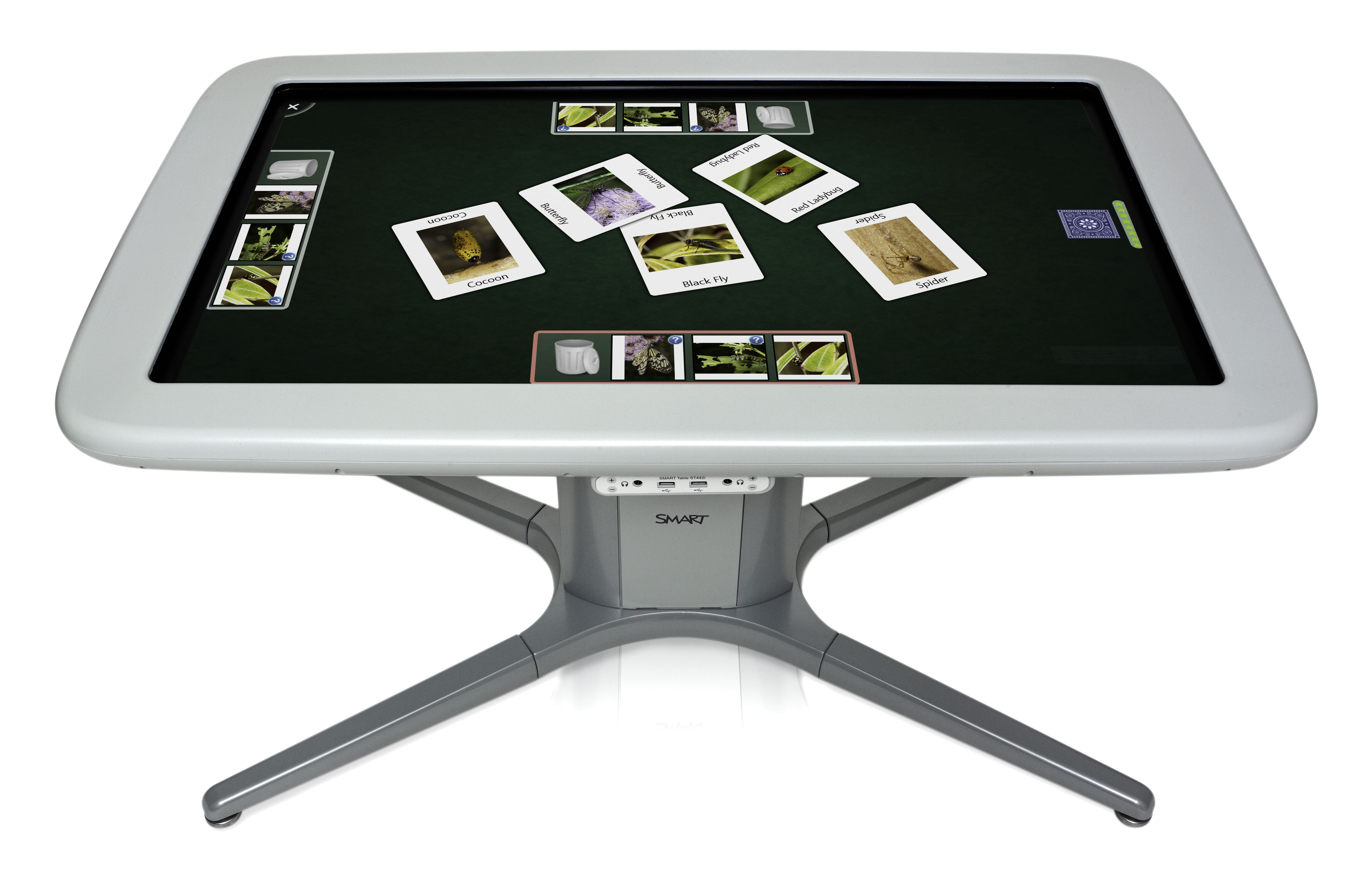 Inspired collaboration
Young students develop problem-solving and communication skills by interacting with activities and collaborating with each other to achieve learning goals. The SMART Table enables small groups to communicate with each other, face to face, to complete problem-solving and consensus-building activities on one interactive surface.
Activities that engage
Customise over a thousand ready-made activity packs with the SMART Table Toolkit. Or create lessons that support learning goals and meet specific classroom needs by accessing the SMART Exchange directly from SMART Table. You can also import lessons and multimedia content, including in 3D, created in SMART Notebook (included).
Part of a complete solution
Transition from small-group learning to whole-class by sharing SMART Table content on a SMART Board® using SMART Sync software (included). You can connect the SMART Document Camera to capture and display live images, video and 3D content. Training and resources are also available for the SMART Table.